We specialise in time-definite deliveries
From our network partner hub in Germany, we directly service Austria, Denmark, Germany, France, Hungary, Luxembourg, The Netherlands, Switzerland, Poland and The Czech Republic.
Our UK-wide same-day coverage means we can meet your needs and deliver your expectations.
Our time-definite service means we deliver on time to the locations you choose.
Our story
Rob and Phil founded TDE (Heathrow) Ltd back in 2002.
Not afraid of hard work, they designed a premium, fast – yet affordable – courier service.
Delivering to stunning locations throughout the UK, Europe, and Worldwide each day was a new adventure.
Flash forward to the present, and that Time Definite Express spirit is unwavering.
With our commitment to quality, we still see every consignment from door to door.
Our growth means we deliver to more locations than ever – but we've preserved that hands-on service our customers know so well.
Find out more about our services
Meet our team
Rob Middleton - Director
Specialties:
A bit of everything – from helping customers to loading packages
Best part of the job:
A shipment delivered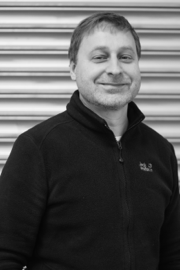 Phil Middleton - Director
Specialties:
From accounts to customer service – and everything in between
Best part of the job:
A happy customer